The Greatest of All Time. Undoubtedly one of the most disputed questions of every sport enthusiast all around the world. Every time a record is broken, a great game is played and a trophy is won – this is the discussion that follows. Can we actually define what makes an athlete the GOAT? I remember every time I watched Messi score three goals without breaking a sweat just so my grandfather could mumble "You should've seen Maradona.", or my basketball coach telling us stories of the unfortunate fate of Drazen Pertovic and how he was just starting to conquer the NBA after winning everything in Europe. Probably a lot of these debates will never be answered but let's take a look at some of the contenders.
Football
Pele is probably the first name that comes in mind for the greatest footballer ever. With 1281 goals and three World Cup trophies it is hard to argue with the numbers of Pele but his biggest critique is that he never played in Europe… Worthy argument for many people to point Diego Maradona as the GOAT.
Maradona won one World Cup and has 346 goals to his name. Nowhere near Pele but his style of play made him forever remembered as the GOAT and tied Pele for FIFA Player of the 20th Century.
The widely regarded as the best player today Lionel Messi has the numbers to back him at just 28 with 517 goals, five Ballon d'Or and four Champions League cups. However, somehow it is said he cannot be the GOAT with no World Cup to his name.
One of the biggest criticisms of football is that in such conversations people consider only attacking players. So lets just put Paolo Maldini in this argument. 25 seasons with AC Milan, five Champions League cups, seven Serie A titles, 40 goals, 1028 games and the oldest player to score in the Champions League. With all this to his name, he is even disputed as the greatest defender ever for AC Milan.
Other notable players: George Best, Cristiano Ronaldo, Marco Van Basten, Zinedine Zidane, Michel Platini, Johan Cruyff, Ronaldo, Ruud Gulit, Ronaldinho.
Basketball
The most agreed upon name is definitely Michael Jordan. 6 NBA championships, 6 time finals MVP, 5 time NBA MVP, the leading NBA playoffs all-time scorer and two Olympic medals are just some of his many accolades. Even the NBA website state that he is "the greatest basketball player of all time". So how do people even dispute that???
Well, Bill Russell has 11 NBA championships won, Kareem Abdul-Jabbar has 6 championships and is the NBA's all time leading scorer, Wilt Chamberlain has 2 NBA titles, scored the record 100 points in a game and averaged the unreal 50.4 points and 25.7 rebounds in the 1961-62 season. And Magic Johnson will always be remembered as the engine of the Showtime Lakers with 5 titles and a record 12.3 assists in the playoffs.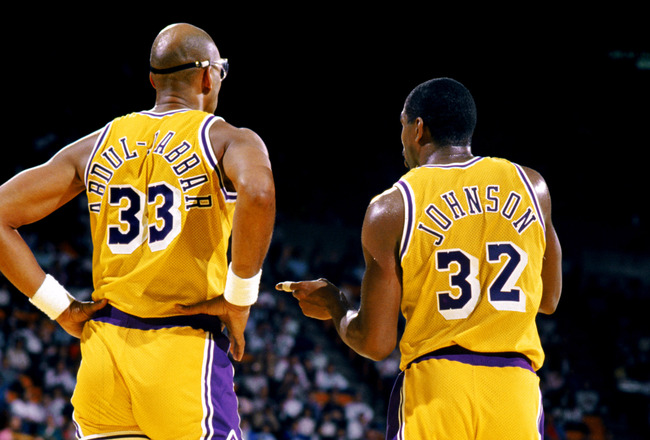 Phil Jackson, the coach that Jordan won all his titles with, surprisingly named Denis Rodman as "the greatest athlete I've ever coached". When you include the still active Kobe Bryant in this conversation, an athlete that divides opinions, with his 5 titles, second all-time record 81-point game, 4th on the all-time scoring list, accused of copying Jordan's moves but having one title less it is easy to see that Jordan is not undisputed.
Other notable players: Shaquille O'Neal, LeBron James, Larry Bird, Tim Duncan, Hakeem Olajuwon, Jerry West, Drazen Petrovic, Karl Malone, George Mikan, Earl "The Goat" Manigault.
Formula 1
How do you measure the best driver? Michael Schumacher has 91 first-places from 306 races. However, Juan Manuel Fangio has 24 wins from 51 races – 47%, which is the all-time best percentage. On the other hand, Alberto Ascari led in 926 laps in his 31 races, more on average than anyone else. And Ayrton Senna will be always considered by many as the GOAT. And older fans will still debate between Niki Lauda and James Hunt.
Other notable drivers: Jim Clark, Sebastian Vettel, Nino Farina, Fernando Alonso, Mika Hakkinen, Kimi Raikkonen, Lewis Hamilton, Jackie Stewart.
Boxing
Even harder may be to debate who is the GOAT in boxing with the weight classes make this argument very difficult. Muhammad Ali, probably the most widely regarded as the greatest, has 56 wins of 61 fights. Mike Tyson has 50 from 58, and Floyd Mayweather has won all of his 49 fights. In 2007 ESPN named Sugar Ray Robinson as the greatest boxer of all time. And Jake LaMotta won 83 of 106 fights and will forever be remembered with his hard style.
Other notable boxers: George Foreman, Joe Frazier, Oscar De La Hoya, Roy Jones Jr., Julio Cesar Chavez, Evander Holyfield, Manny Pacquiao, Wladimir Klitschko, Rocky Marciano, Vitali Klitschko.
Golf
As far as golf is concerned, two people most often are mentioned. Jack Nicklaus has 18 major championship wins and 73 wins by PGA Tour. Tiger Woods has 79 wins by PGA Tour and 14 major championships and was the highest-paid athlete for numerous years.
Other notable golfers: Bobby Jones, Arnold Palmer, Walter Hagen, Gary Player, Sam Snead, Ben Hogan, Byron Nelson, Francis Ouimet.
The truth is that greatness can be measured by many different ways. From impossible wins to unmatched statistics. Such debates will always continue. It is said that you cannot compare athletes from different generations as they never went head-to-head but as sport fans we will always prefer one over the other. Whether it is just a small special memory, unfortunate fate, or a career blessed with trophies. So who is your GOAT?
Author - Nikola Donchev